Cryogenic Ball Valves Manufacturer
Save time and money with Fire Safe and BS 6364 Certified Modentic cryogenic ball valves.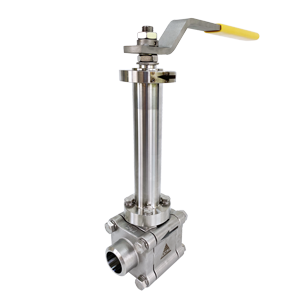 Cryogenic Ball Valves are on-off valves with a special design and construction to operate safely and reliably at cryogenic temperatures. The valves are made of stainless steel, which guarantees a good resistance to corrosion, even when the valves are exposed to aggressive fluids. The cryogenic ball valves feature a robust design for continuous operation at temperatures ranging from -196 °C to +165 °C. The valves are suitable for a wide variety of applications, such as dispensing liquid gases, storing liquid gases or in connection with cryogenic pumps.
We Offer:
Cryogenic 2 Way Ball Valves
Cryogenic 3 Way Ball Valves
Cryogenic Pneumatic Control Ball Valves
Cryogenic Ball Valves For Flow Throttling
Diverse Materials Options: SS316 / SS316L / Monel Cryogenic Ball Valves
Cryogenic Ball Valves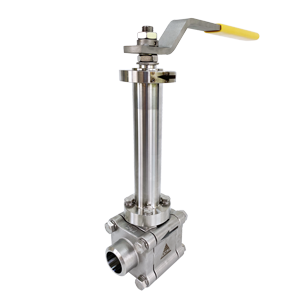 3 Piece Cryogenic Ball Valve
PRESSURE & SIZE
FEATURE
BS 6364 Certified Cryogenic Ball Valve
API 607 Fire Safe Cryogenic Ball Valve
ISO 5211 Mounting Flange
Extension Stem Design
Blow-Out-Proof Stem Design
Anti Static Device
Lever Operation
END CONNECTION :
Threaded / Socket Weld / Butt Weld Ends
---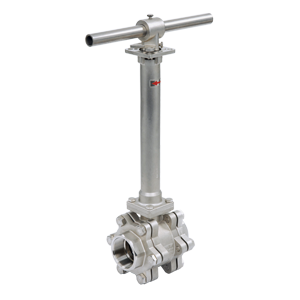 LT-2000
3PC CRYOGENIC BALL VALVE
SIZE & PRESSURE
2000 PSI (PN140) for 1/4" ~ 2" (DN8 ~ DN50)
1000 PSI (PN63) for 2-1/2" ~ 4" (DN65 ~ DN100)
1/4" ~ 4" (DN8 ~ DN100)
FEATURE
BS 6364 Certified Cryogenic Ball Valve
Investment Casting Construction
ISO 5211 Direct Mounting Flange
Extension Stem Design
Blow-Out-Proof Stem Design & Anti-Static Device
Extension Stem Design
Anti Static Device
Face to Face : Manufacturer Standard
Flange Dimension : ASME B16.5
Lever Operation
END CONNECTION :
Threaded / Socket Weld / Butt Weld Ends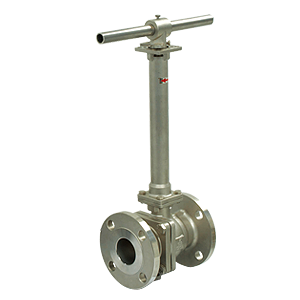 LTF Series
2PC CRYOGENIC FLANGED BALL VALVE
SIZE & PRESSURE
ANSI Class 150 / Class 300 / PN 16 / PN 40
Full Bore 1/2" ~ 4" (DN15 ~ DN100)
FEATURE
BS 6364 Certified Cryogenic Ball Valve
Investment Casting Construction
ISO 5211 Direct Mounting Flange
Extension Stem Design
Blow-Out-Proof Stem Design
Anti Static Device
Face to Face : ASME B16.10
Flange Dimension : ASME B16.5
Lever Operation
END CONNECTION :
DESIGN :
ANSI B16.34
API 608 Design
NACE MR-0175 / ISO 15156
API 6D
ISO 14313
ISO 17292
CERTIFICATE & TEST:
BS 6364 Specification for valves for cryogenic service
PED EU/2014/68 Module H
ATEX 2014/34/EU
CRN
3-Way Cryogenic Ball Valves
3-Way Cryogenic Ball Valve
SIZE & PRESSURE
Class 150 / Class 300 / PN 16 / PN 40
Full Bore 1/2" ~ 4" (DN15 ~ DN100)
FEATURE
T Port Cryogenic Ball Valve
L Port Cryogenic Ball Valve
ISO 5211 Direct Mounting Flange
Extension Stem Design
Blow-Out-Proof Stem Design
Anti Static Device
Face to Face : ASME B16.10
Flange Dimension : ASME B16.5
Lever Operation
END CONNECTION :
Flanged Ends, RF
Threaded/Butt Weld/Socket Weld
DESIGN :
ANSI B16.34
API 608 Design
NACE MR-0175 / ISO 15156
API 6D
ISO 14313
ISO 17292
CERTIFICATE & TEST:
PED EU/2014/68 Module H
ATEX 2014/34/EU
CRN