Sanitary Ball Valves - High Purity True Bore Ball Valve
ASME BPE / FDA / USP / 3A Compliant Sanitary Ball Valves
Two Ways | Multi-Ways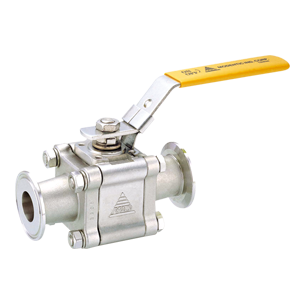 Modentic Sanitary Ball valves are engineered for the pure process. It is suited for the pharmaceutical, biotechnology, semiconductor and food industries.
The ASME BPE compliant and true bore design ensure cleanability on the product line.
Options: Stainless steel with Low ferrite (<1%), anti-corrosive material (Hastelloy), electro-polished surface treatment, purge and drain ports are available upon request.
True Bore Sanitary Ball Valves - Two Way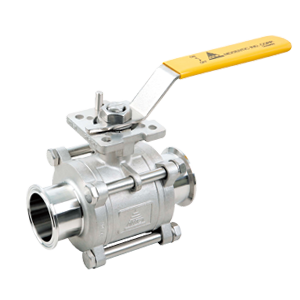 MD-928TC / EB
3PC TUBE BORE HIGH PURITY BALL VALVE
SIZE & PRESSURE
1000PSI (PN63) for 1/2" ~ 2" (DN15 ~ DN50)
720PSI (PN40) for 2-1/2" ~ 4" (DN65 ~ DN100)
FEATURE
Investment Casting Construction
ISO 5211 DirectMounting Flange
Blow-Out-Proof Stem Design
Anti-Static Device
CF3M/SS316L Sulphur between 0.005% ~ 0.017%
CF3M/SS316L Ferrite Content less than 3%
Handle With Locking Device
END CONNECTION :
Tri-Clamp
Tube Ends: ASME BPE/ISO 1127/DIN 11850
Material :
CF3M / SS316L / Hastelloy C276
literature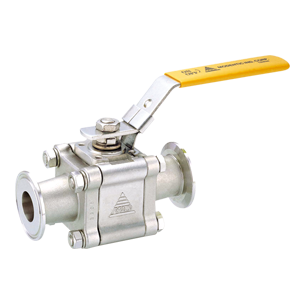 V-255TC / EB
3PC TUBE BORE HIGH PURITY BALL VALVE
PRESSURE
FEATURE
Investment Casting Construction
ISO 5211 Mounting Flange ( Non-Direct )
Blow-Out-Proof Stem Design
Anti-Static Device
CF3M/SS316L Sulphur between 0.005% ~ 0.017%
CF3M/SS316L Ferrite Content less than 3%
Handle With Locking Device
END CONNECTION :
Material :
CF3M / SS316L / Hastelloy C276
SIZE
Tube Bore 1/2" ~ 2" (DN15 ~ DN50)
literature
---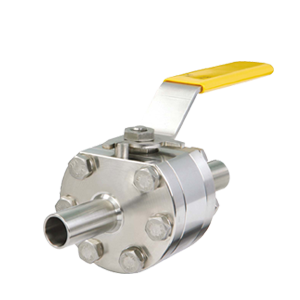 MD-938TC/EB
3PC TUBE BORE HIGH PURITY BALL VALVE
PRESSURE
FEATURE
Made by Forged Bar Material
Blow-Out-Proof Stem Design
Anti-Static Device
SS316L Sulphur between 0.005% ~ 0.017%
SS316L Ferrite Content less than 3%
Regular Handle
END CONNECTION :
Material :
SIZE
Tube Bore 1/2" ~ 2" (DN15 ~ DN50)
DESIGN :
CERTIFICATE :
FDA Regulatory Status
USP TEST
ISO 9001
PED EU/2014/68 Module H
CRN
Sanitary 3 Way Ball Valves / Sanitary 4 Way Ball Valves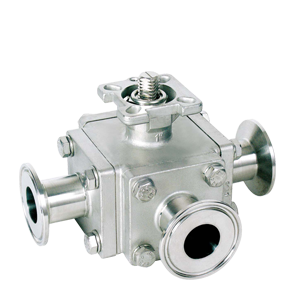 K-Z04TC / EB
3 WAY / 4 WAY SANITARY BALL VALVE
PRESSURE
FEATURE
Investment Casting Construction
ISO 5211 Direct Mounting Flange
T-Port or L-Port
Blow-Out-Proof Stem Design
Anti-Static Device (Option)
Design acorrding to 3A
Handle With Locking Device (Option)
END CONNECTION :
Material :
SIZE
Tube Bore 1/2" ~ 2 " (DN15 ~ DN50)
literature
DESIGN :
CERTIFICATE :
FDA Regulatory Status
USP TEST
ISO 9001
PED EU/2014/68 Module H
CRN