Sanitary Check Valves
We build our hygienic check valves with simple and reliable backflow prevention in mind.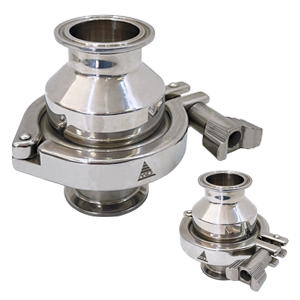 Modentic offers a full range of sanitary check valves for a diverse array of industrial applications. We construct valves from 0.5" to 4" line size.
We assemble all sanitary check valves under tightly controlled manufacturing conditions to establish product quality, reliability, and adherence to specifications. Our sanitary check valves are widely used in food and beverage, pharmaceutical processing, and manufacturing fields.
Modentic sanitary check valve is a highly efficient and reliable product for sanitary applications. With its polished surface, a full range of sizes and options, and a wide variety of materials, precision engineering is assured.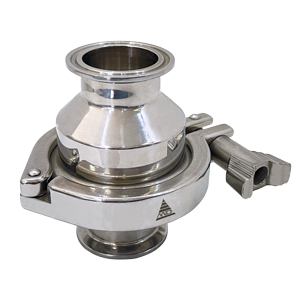 Sanitary spring check valve
SANITARY CHECK (NON-RETURN) VALVE
SIZE & PRESSURE
1/2" to 4" 10 Barg at 20°C
6~10 BAR
FEATURE
All metal contact surfaces with Stainless Steel
Easy to install
Protects process equipment with reverse flow prevention
END CONNECTION :
Clamp, Butt-Weld
Tube Ends: ASME BPE / ISO 1127 / DIN 11850
Temperature Range :
-4°F to 250°F (-20°C to 120°C)
Material :
CERTIFICATE :
FDA Regulatory Status
ISO 9001
PED EU/2014/68 Module H